Milan Design Week + the Italian Stories' team + A vintage Fiat 500. Shake it carefully and enjoy the result.
A 48 hours tour and craft performances with our artisans at Fuorisalone displayed in 12 photos.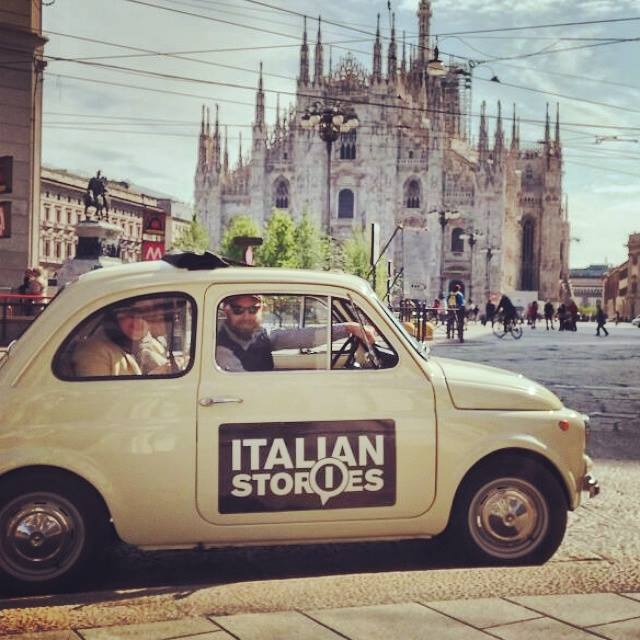 It's mid April and we at italian Stories are packed in a vintage FIAT 500, hitting the traffic of the Milan Design Week.
The upcoming Expo2015 is giving extra energy to the capital of design and we are thrilled to be part of the Fuorisalone programme. This 2015 edition hosts 15 itineraries and 1258 events.
Ready to start our tour?
an Italian Stories tour?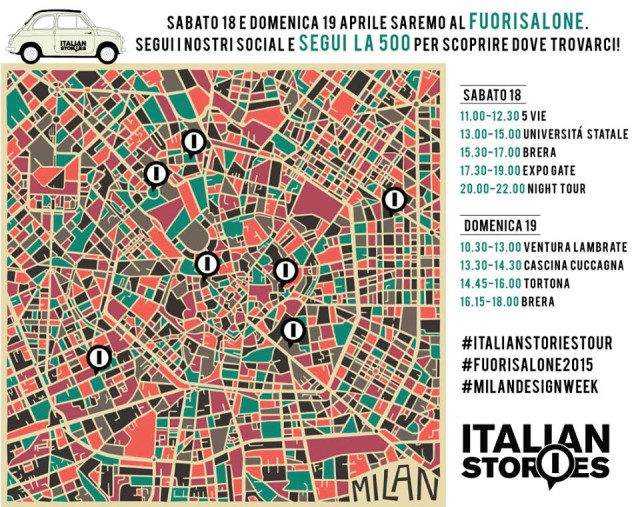 Connecting artisans and people, discovering hidden places, living new experiences. That's the spirit of Italian Stories. So we're traveling through the Fuorisalone venues: two days of meetings and craft performances.
For us, every stop is an event itself.
Follow the Fiat 500!
April 18, 2015
11.00 – 12.30 ⇒ Hand knitting and crochet master meeting at 5vie art+design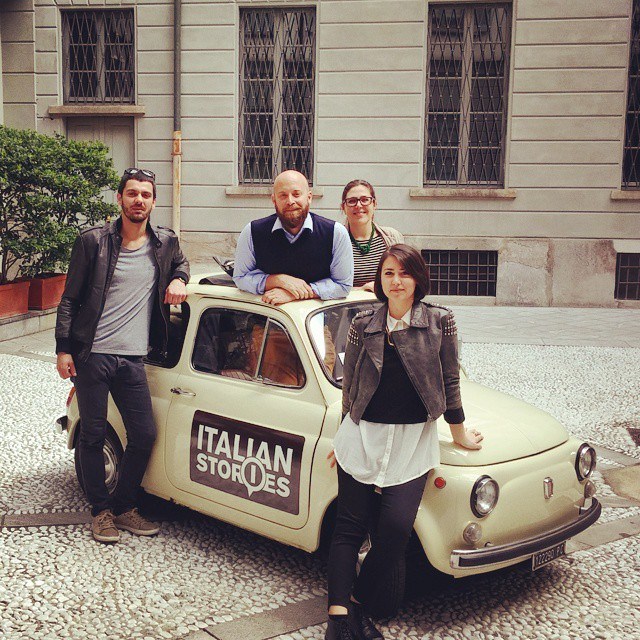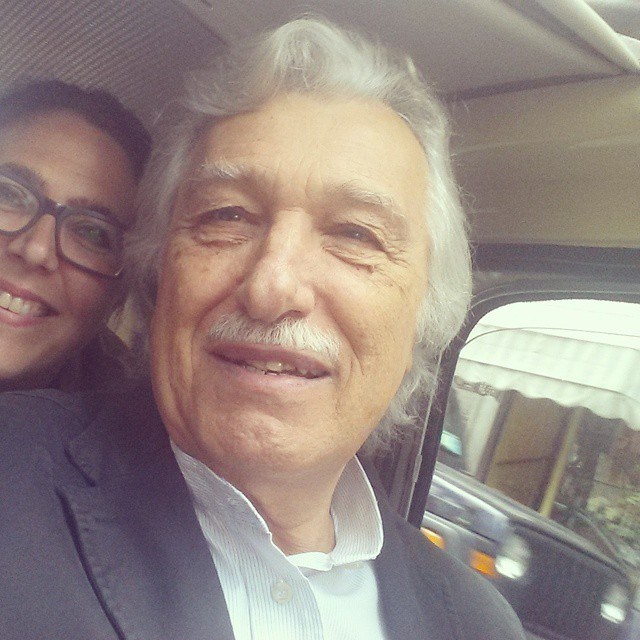 Our first meeting today! Giuliano – Milan based master hand knitter is welcoming us at 5vie art+design.
In the past 40 years, he and his partner Giusy has been studying and creating knitting and crochet.  In their Milan atelier they hold knitting custom-made courses with high specialization.
We're happy to meet him in Milan and talk about  how Italian Stories works and what's its mission with all the people stopping by our Fiat 500.
Next stop: 13,00-15,00 ⇒ University of Milan and then we'll arrive at Brera Design District for some more hand knitting.
15,30 – 17.00 ⇒ Hand knitting workshop at Brera Design District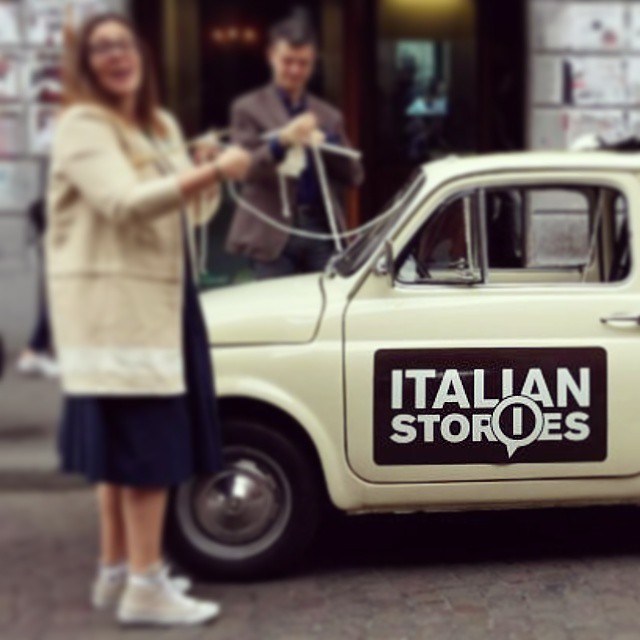 Here at Brera Design District we're having an hand knitting session along with Giuliano's son Gabriele.
Giuliano and his partner Giusy are authors of various specific texts on this field of interests and collaborate with leading Italian publishers for publications regarding handicrafts works. Check their Basic knitting stiches workshops and Crochet workshops on Italian Stories website.
17,30 – 19.00 ⇒ Relational Design Exhibit meeting at Expo Gate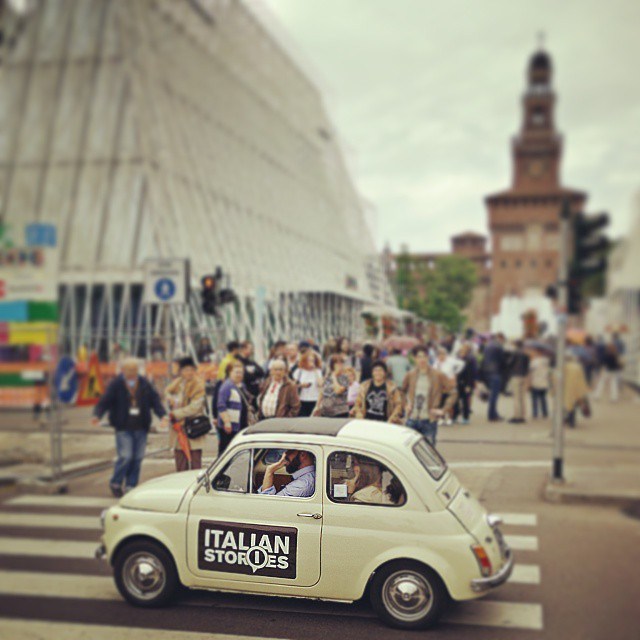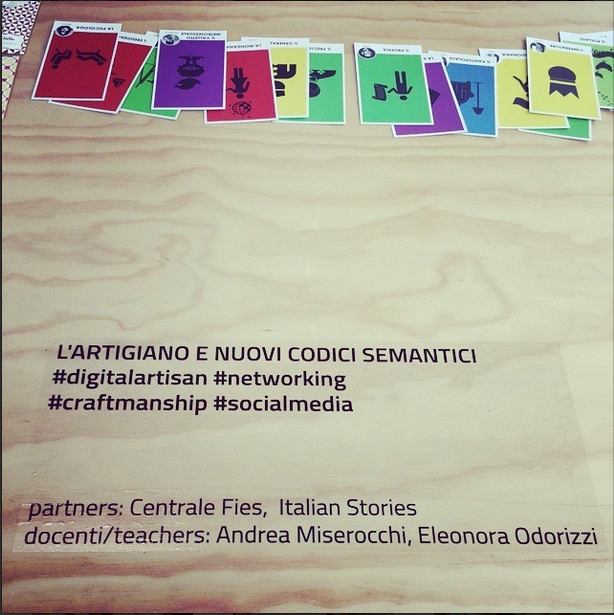 Did you spot the Castello Sforzesco? Our Fiat 500 is arriving at Expo Gate, Milan's gateway to the Expo.
In here, Italian Stories founders Eleonora Odorizzi and Andrea Miserocchi are meeting their fellow teachers, students -former and new ones, and all the visitors at the Relational Design Exhibit.
Topic of their last Master in Relational Design Module is – guess what?:  The artisan and the new semantic codes.
April 19, 2015
10,30 – 13.00 ⇒ Coppersmith at work  – Ventura Lambrate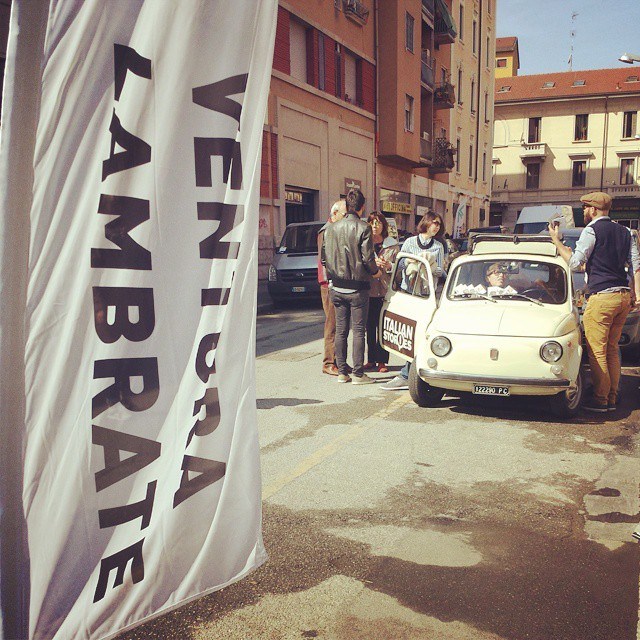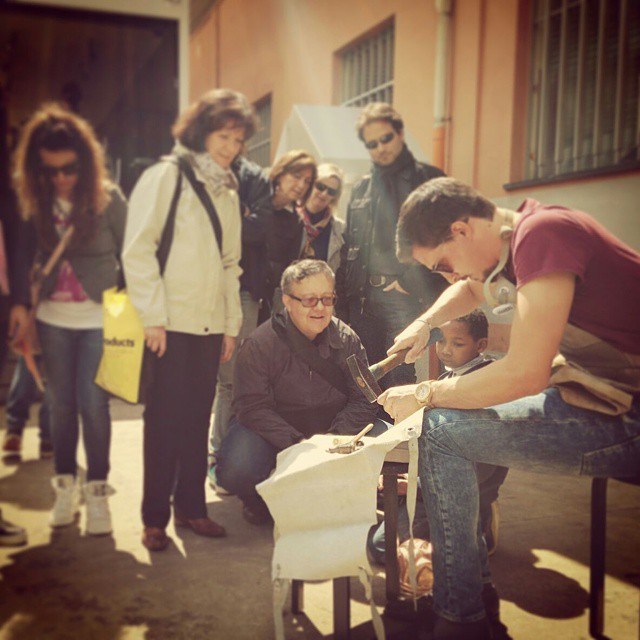 Good morning Milan! It's a sunny Sunday and Andrea drove all his way from Trento to perform his coppersmith craft here at Ventura -Lambrate.
The first week of March, Andrea took over the Italian Stories Instagram feed. Check how is the daily life inside his three generation family owned coppersmith workshop.
13,30 – 14.30 ⇒ Lunchtime at Cascina Cuccagna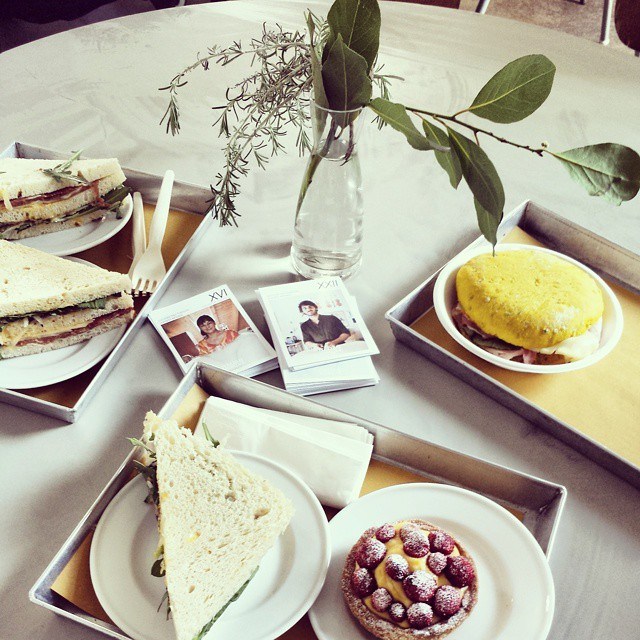 And then we eat. And talk about craftsmanship in Italy of course!
We are at Cascina Cuccagna, a XVII century farmhouse nestled in Porta Romana Area. Un posto a Milano whole foods lunch was exactly what we need to recharge our batteries!
 14,45 – 16.00 ⇒ A Cremona Luthier, a coppersmith, and a traditional majolica stove maker. Meeting with three Italian Stories artisans at Tortona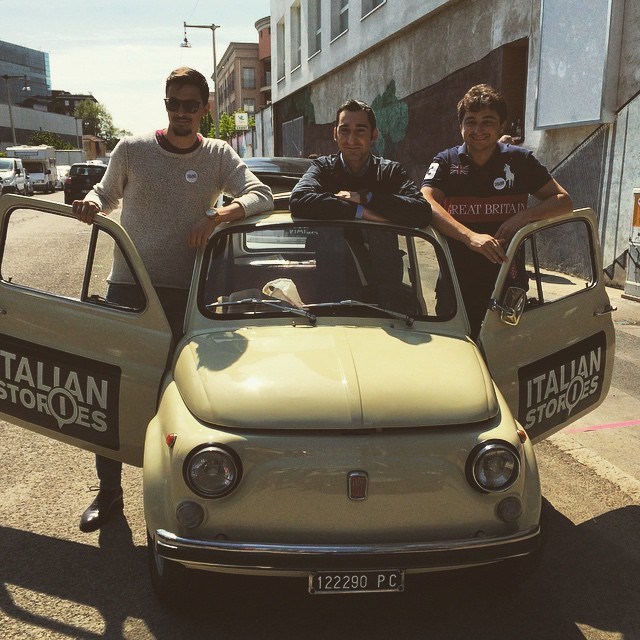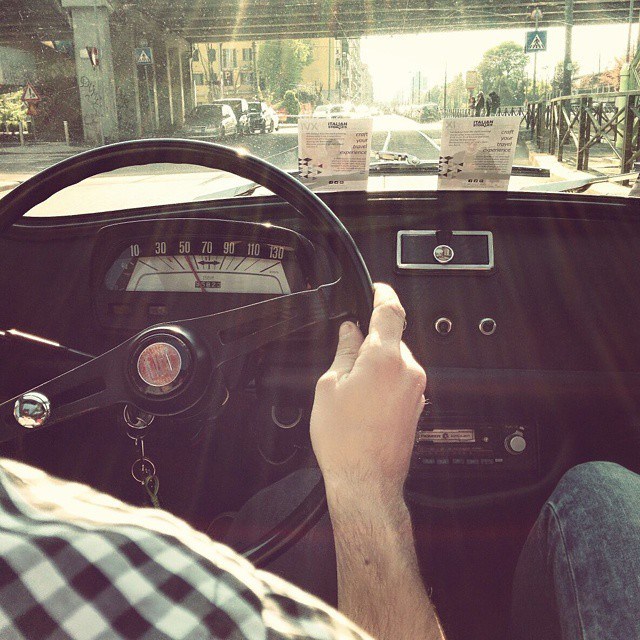 The Milan Design week is an ideal energy booster: each stop has something worth to bee noticed, and we're meeting lots of interesting people. Now we're getting together with three young and skilled artisans.
Introducing you, from left to the right: Andrea, the Trentino based coppersmith you've already met at Ventura-Lambrate; Marco, the Cremona trained luthier who repairs and creates manouche guitar, guitars and all the range of pluck stringed instruments; and Gabriele, majolica stove maker.
They are meeting each other for the first time and we're enjoying to talk together and meet the people approaching out Fiat 500.
They will be with us until the last stop: 16.15-18.00 ⇒ Brera 
Italian Stories will be back soon on tour. Stay tuned!
What a tour! Thank you for having followed us in this Italian Stories 48 hours adventure at Fuorisalone.
The plan is to hit the road again with the vintage Fiat 500. Very soon.
New places to discover, more skilled artisans to meet are already on our list.
Stay tuned!
---
If you are interested to know how the Milan Design Week has become one of the most prominent event in the city – and renowned worldwide, here you can find a concise yet interesting account of the history of Fuorisalone and Salone del Mobile, from 1961 until today.