Post by Italian Stories | from our book MANI
I have always been passionate about wool. It makes me feel good, it embraces me, it warms me up. I always had a soft spot for this material − as a child, my dolls always had the woolen slippers. Yet my journey in the fantastic world of felt began by chance, sixteen years ago.
It was summer, and at a stand of the Bolzano market I handcrafted a felt bracelet and tied it to my wrist. After a year, however, it broke. It was in that moment that I felt inspired to change and dedicate myself mainly to wool.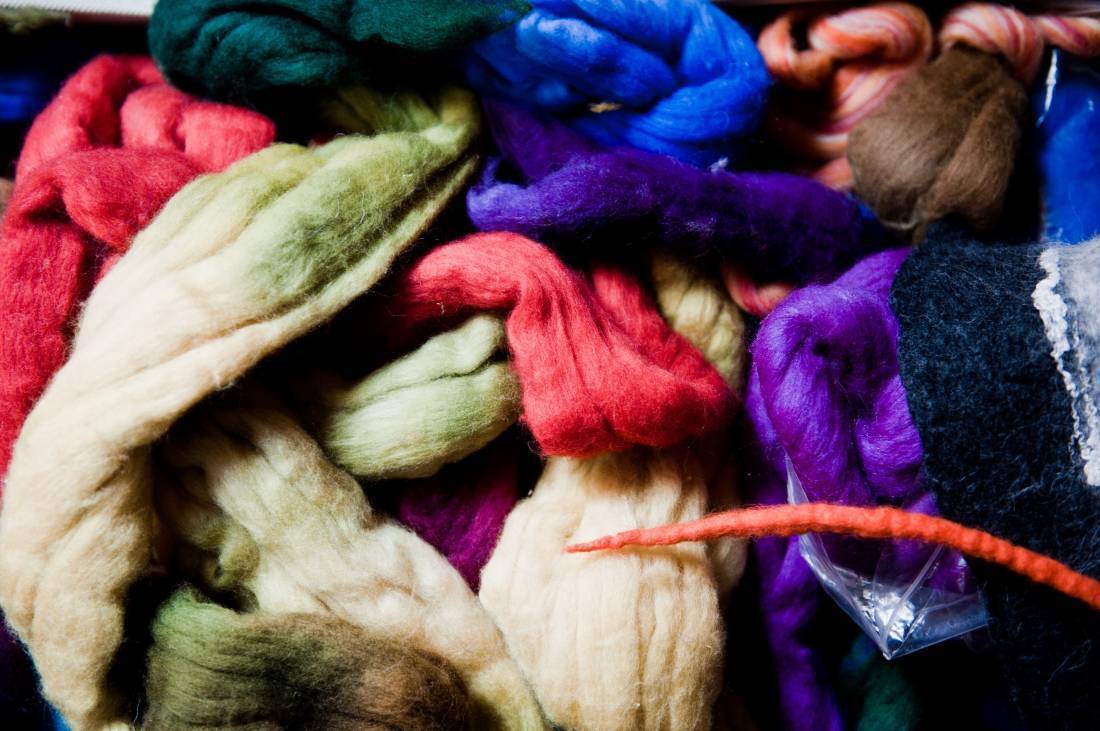 I changed jobs, I participated in the "Incontri Internazionali dei Feltrai" in Südtirol (International Felter Meetings), and I picked up on ideas to start a project aimed at restoring the importance of the wool medium. In my area, the Valsugana (Sugana Valley), I founded "The House of Felt" to promote the activities of felt workers, dyers, and knitters that combine artisanal knowledge with creativity and taste for fashion. But also, and most importantly, to recover the traditions of the craftsmen who dedicated their lives to wool before us.
Felt is obtained by treating carded sheep wool with hot water and soap until the fibers start felting. Felt, unlike other fabrics, does not have a right side and a reverse. Those who are particularly fond of it say that it almost has the power to bring body and soul together.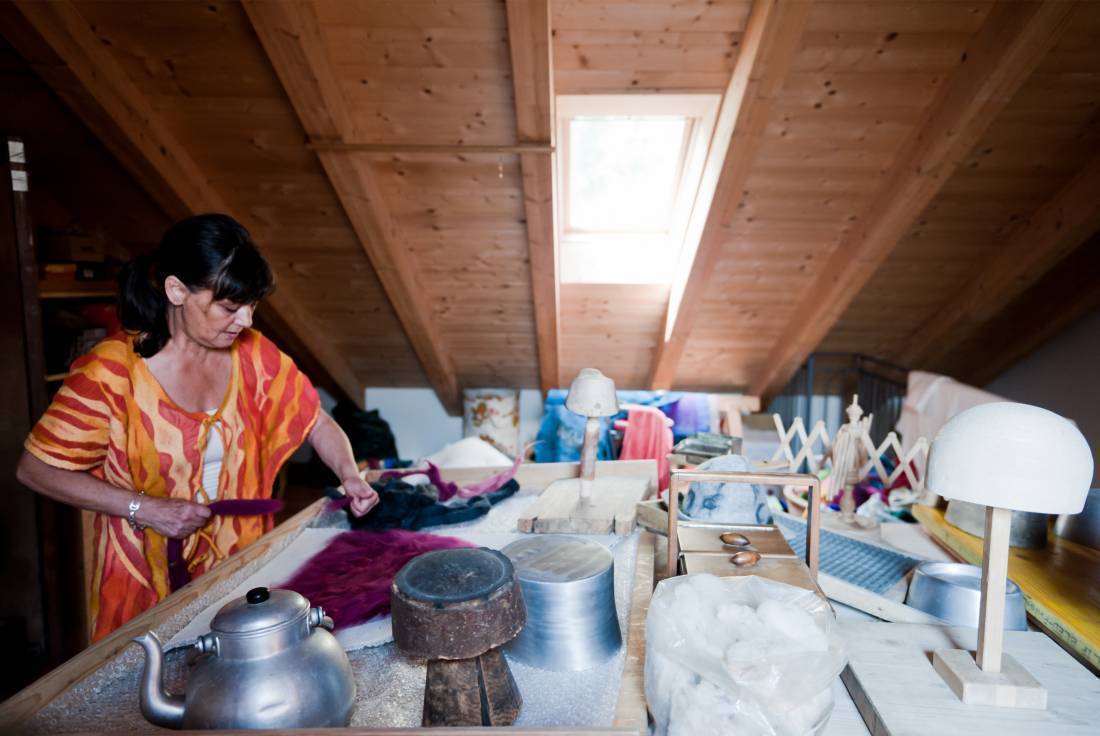 When combined with silk or other fibers, it becomes a soft, light, resistant, and warm fabric, making it a very suitable material for clothing and furnishings such as mattresses, carpets, quilts and futon.
I often wonder how it is possible to come to consider raw wool as scrap material, special waste. Yet this is what happened: since the economic boom, synthetic fibers have stripped wool of its importance.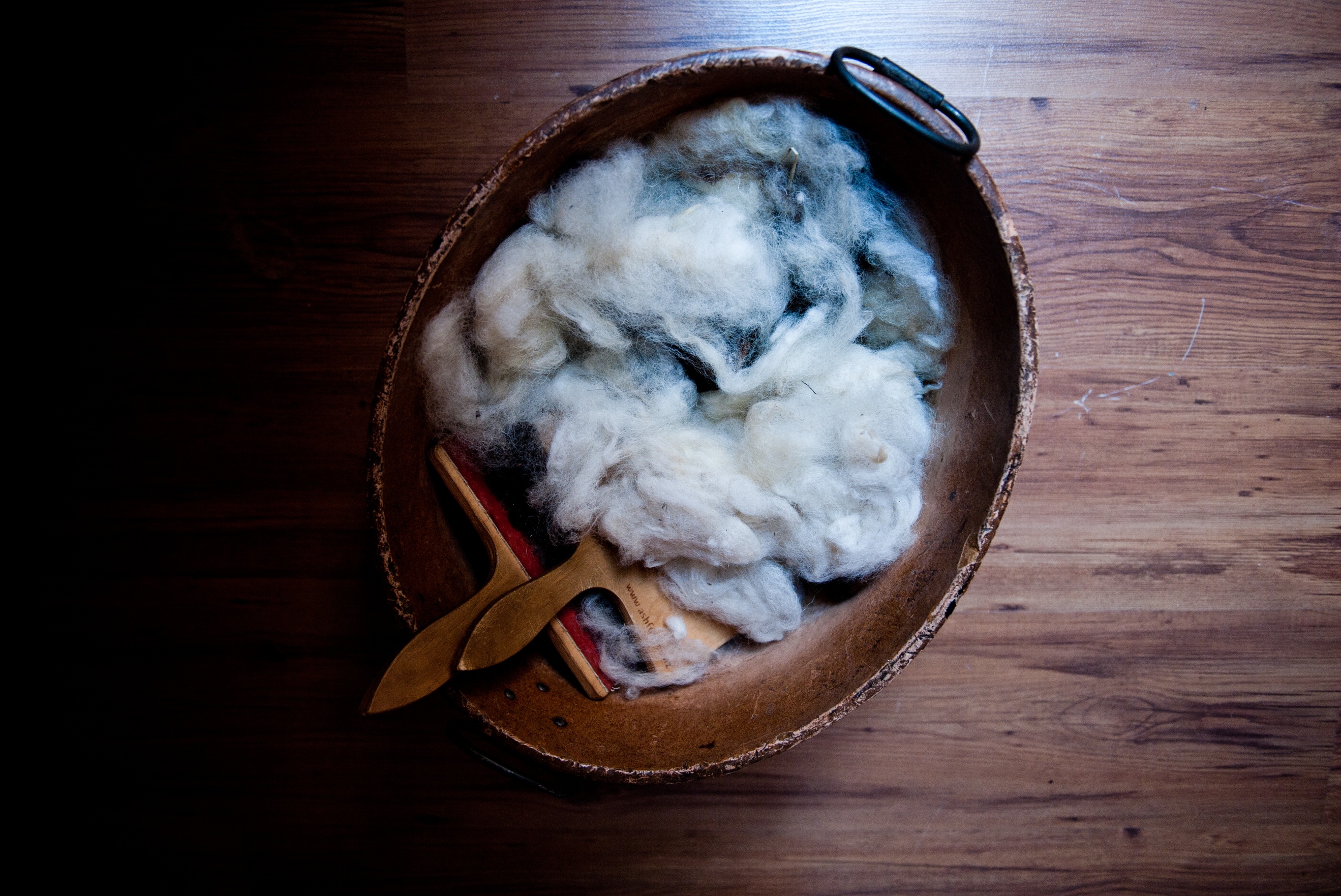 Every day, I pick up these "scraps" and I work them with love and care. I have a drive that pushes me to valorize them, to make people rediscover them and to turn them into objects that make these same people feel good.