Guest post by Anelise Sanchez | Blog: post-Italy
Someone says that playing cards, also used for divination, arrived to Europe from the Arab countries, passing through Spain. Others see their origins in certain books that were used in the 16th century above all in Germany, but also in Italy, in which the suits were depicted in the corners of the pages. Leafing randomly through these books, the reader could get a generic prediction of his future. The next evolution is a deck of cards with Roman numerals, to be used together with a "book of answers", and subsequently proper cards for predictions that were printed from engravings. In time, in addition to decks only decorated with numbers, the techniques and the fantasy of printers have produced a variety of different types of figurative tarot cards.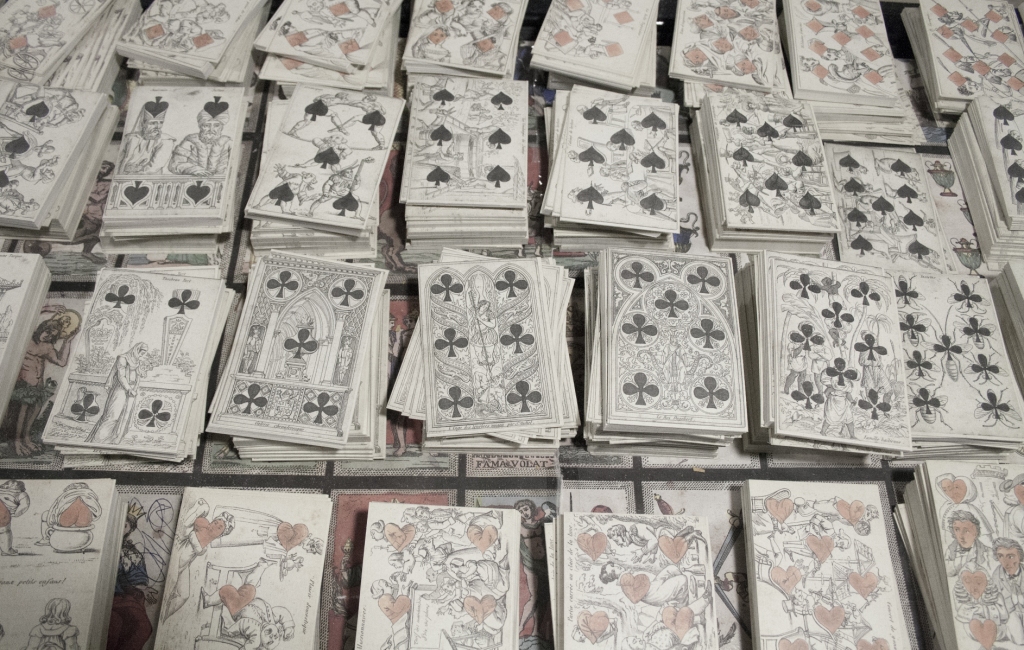 Today we live in the age of artificial intelligence and indifference, but the charm of those cards remains the same. If we stroll through a city and we meet a fortune teller, we are strongly tempted to stop. In big cities like Rome, for example, it is easy to see fortune tellers sitting in strategic points. A sign and a deck of cards, placed on an improvised table, are sufficient to attract the attention of passersby, often tourists. What are they looking for? What kind of answers do they need? Maybe regain a lost love? Get a new job? Find the key to happiness? In the words of one of his most famous songs, the Italian singer Francesco de Gregori says "who read my cards told me I'm a winner, but a gypsy is a trick". There's always an underlying sense of scepticism and distrust, but maybe this is why we've always found tarot cards so strangely fascinating.
Believe it or not, those figures, regardless of the possibility that someone or some mysterious force can predict our future, have an enigmatic charm and we are enchanted by the beauty of their images in themselves.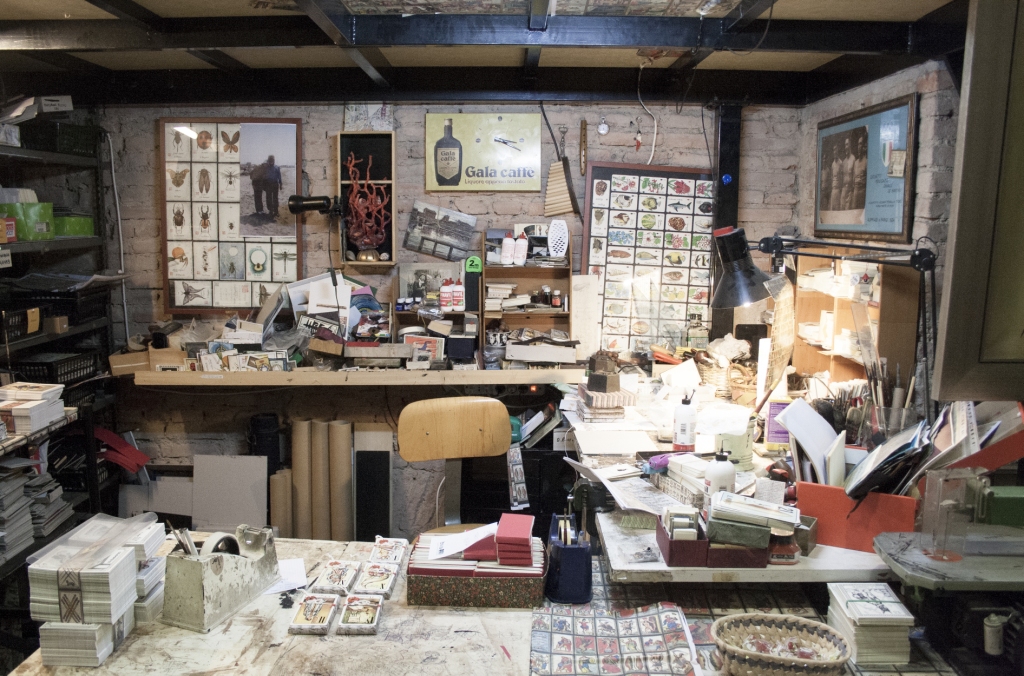 In the lively city of Milan, there's a place where time follows another rhythm, a laboratory where the main figures of the tarot cards come to life thanks to the skill of an expert craftsman, Osvaldo Menegazzi. For years Osvaldo has realized playing cards and tarot cards for fans and collectors. He comes from a family that has dedicated itself to this rare form of art for three generations. In 2013 he was asked to reproduce the most ancient tarot deck, that is kept in the famous Brera Art Gallery.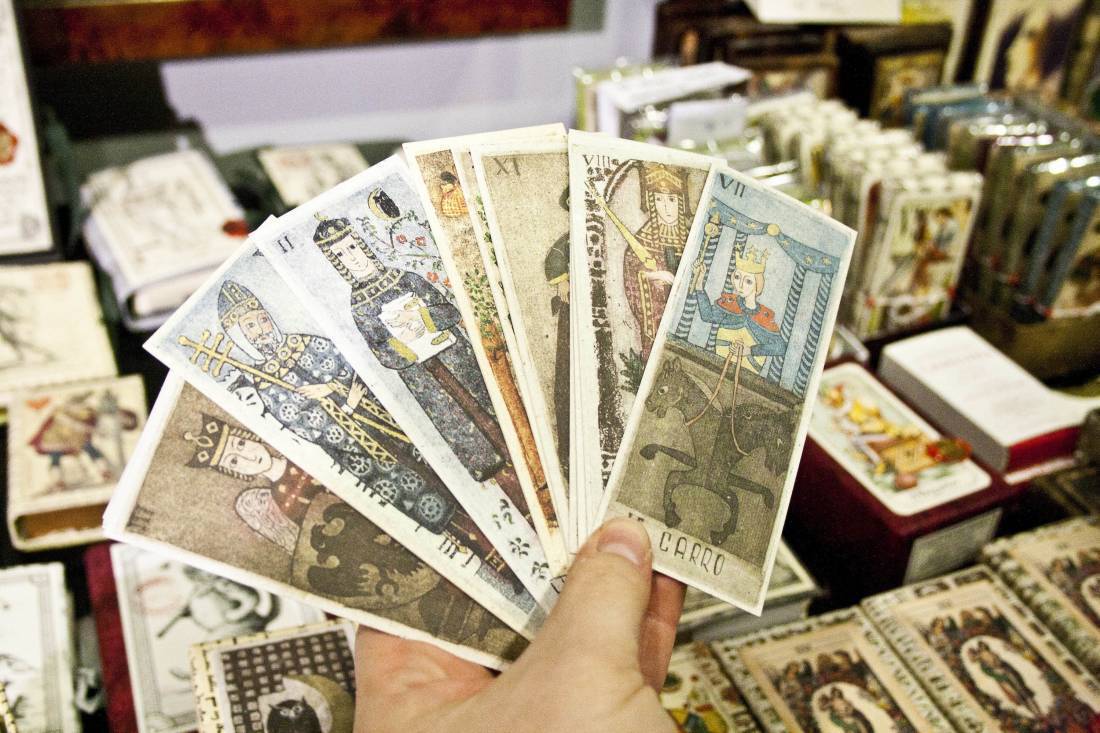 Osvaldo does not improvise. Each detail is studied carefully. From the choice of the appropriate cardboard, to the ribbons and boxes where the cards are collected, to the strictly manual painting of each piece.
People from all over the world visit his shop to buy his works of art, but also just to see his talent. Thanks to the collaboration of an expert in the history of art, when visiting Osvaldo's lab it's possible to learn more about the iconography of the tarot cards and see how his clients' wishes are interpreted, creating unique pieces.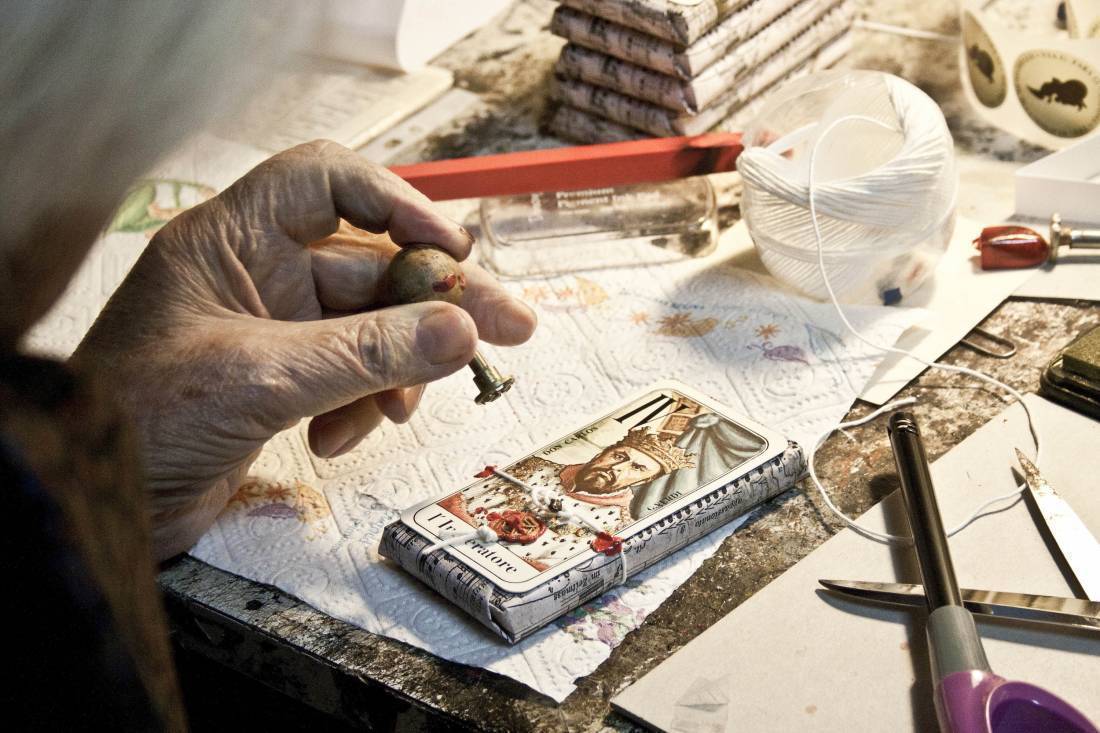 For those who believe in fortune telling, for the sceptical or the lovers of craftsmanship, observing Osvaldo Menegazzi at work is certainly an interesting experience. It is possible to book this experience on the Italian Stories website.
And maybe I can also read the future of many readers. When in Milan, they will probably take some time for a visit that lasts about two hours and costs 15 Euros per person.
(read this article in Portuguese: Milão: o mágico ateliê dos tarôs realizados à mão)