Guest post by Italian Ways | Blog: Italian Ways
Our father Marcello and uncle Vincenzo opened our workshop in 1939, and later passed it on to their children and grandchildren. We like to think that culture, family, tradition, passion and a sense of aesthetics draw a connection between us and skilled Renaissance artisans.
We focus on restoring, painstakingly reproducing items from the 15th to the 20th century, as well as painting, gilding, inlay, lathing, and antique furniture decoration. We constantly research vintage techniques we can bring back to life and recover antique wood and ironwork.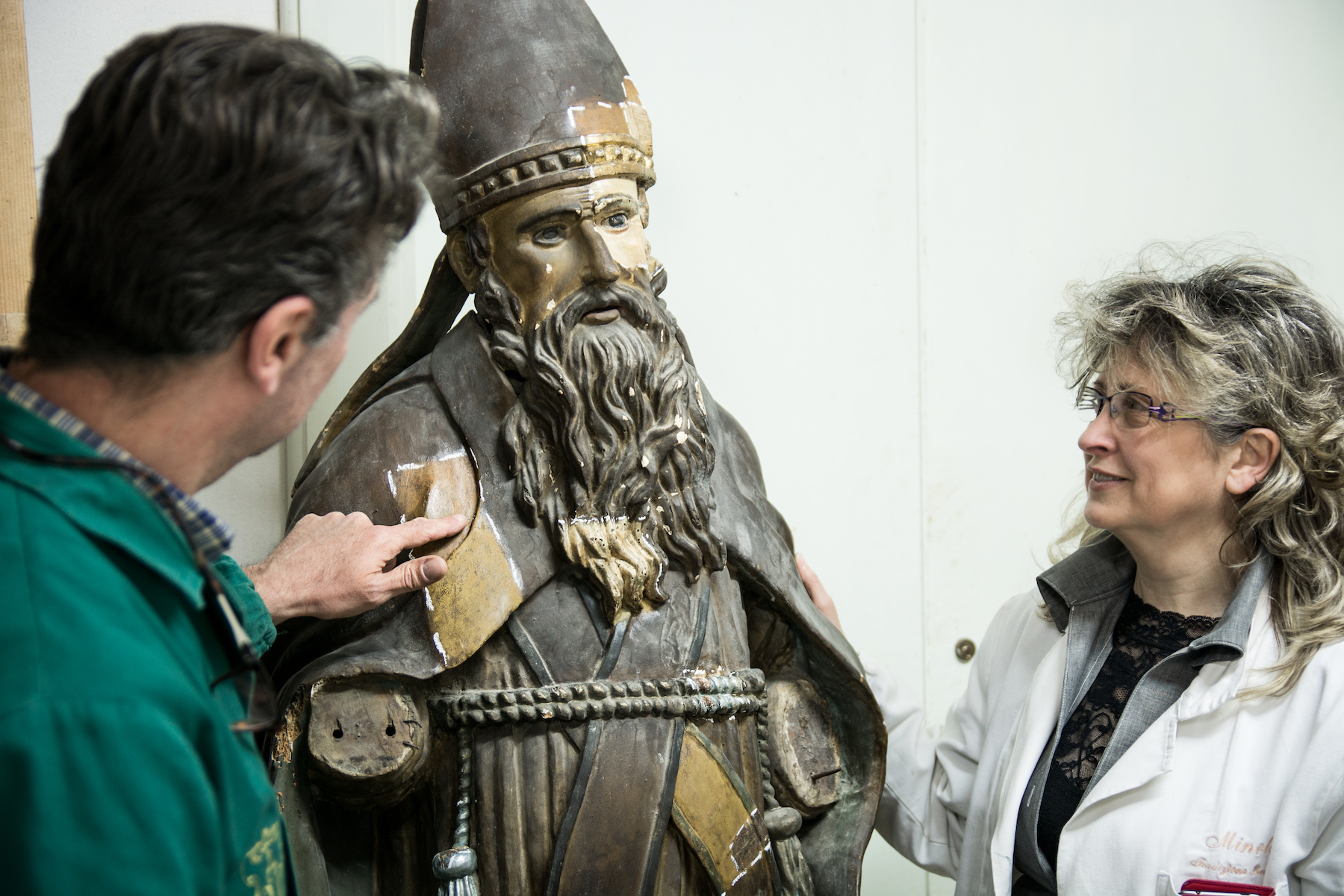 To this day, our workshop is a place where you can experience the scent, colors, and techniques of craftsmanship shops from the past.
Every "piece" that is studied, designed, built and taken care of with patience in every finishing touch radiates "warmth" and satisfaction in return, so every artifact is truly one of a kind.
Our furniture ranges from grand public buildings to churches and convents, from aristocratic homes to luxury hotels, from wooden choruses to portals, altars to theaters. However, our most famous piece is probably the reproduction of the marquetry of Federico da Montefeltro's Study in Gubbio (the original is showcased in New York's Metropolitan Museum of Art).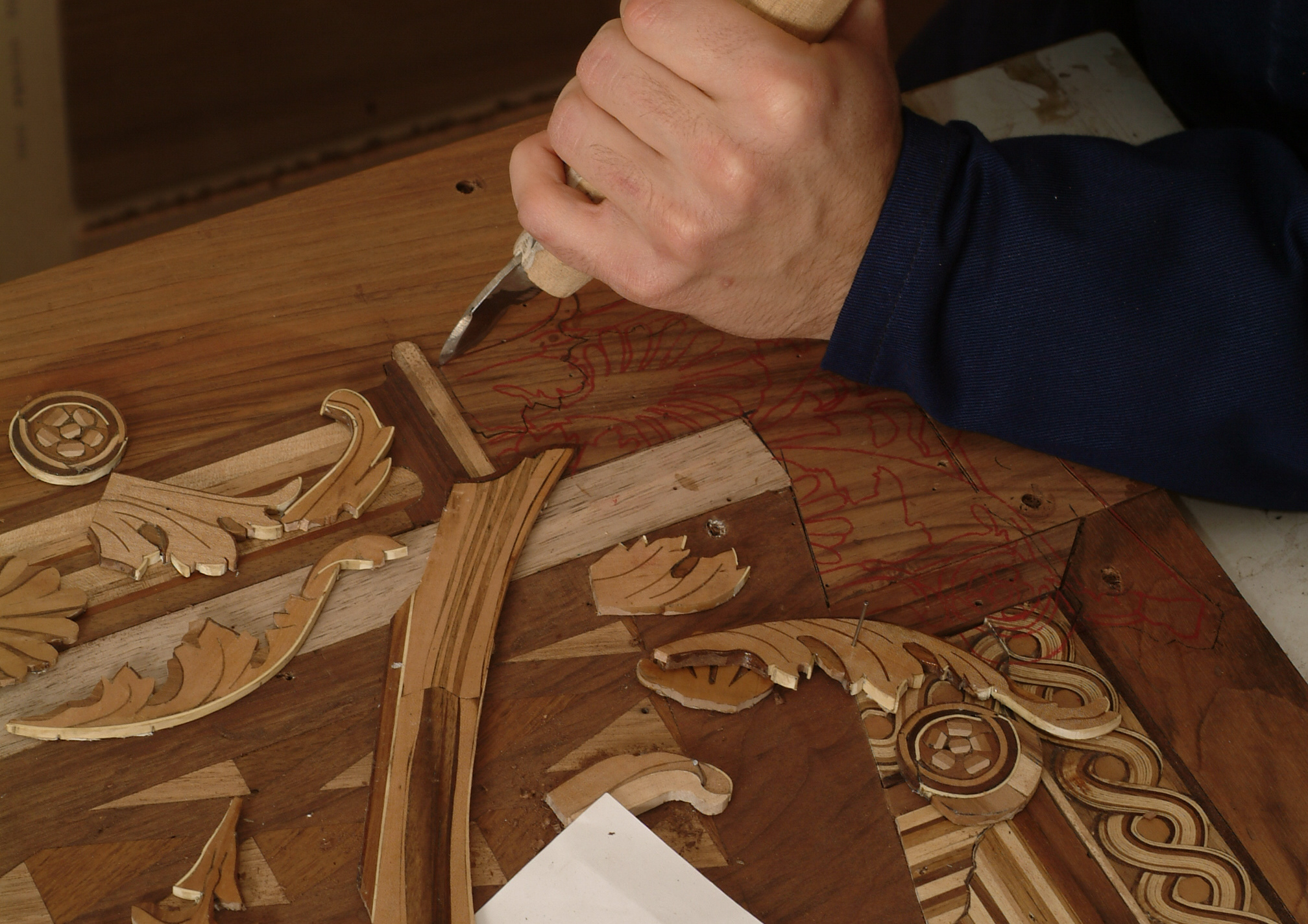 One of the experiences we offer is indeed inspired by that marquetry: if you are curious about 16th-century masters' techniques, we can demonstrate them and tell you about restoration, vintage furniture replicas, woodworking, painting, and gilding.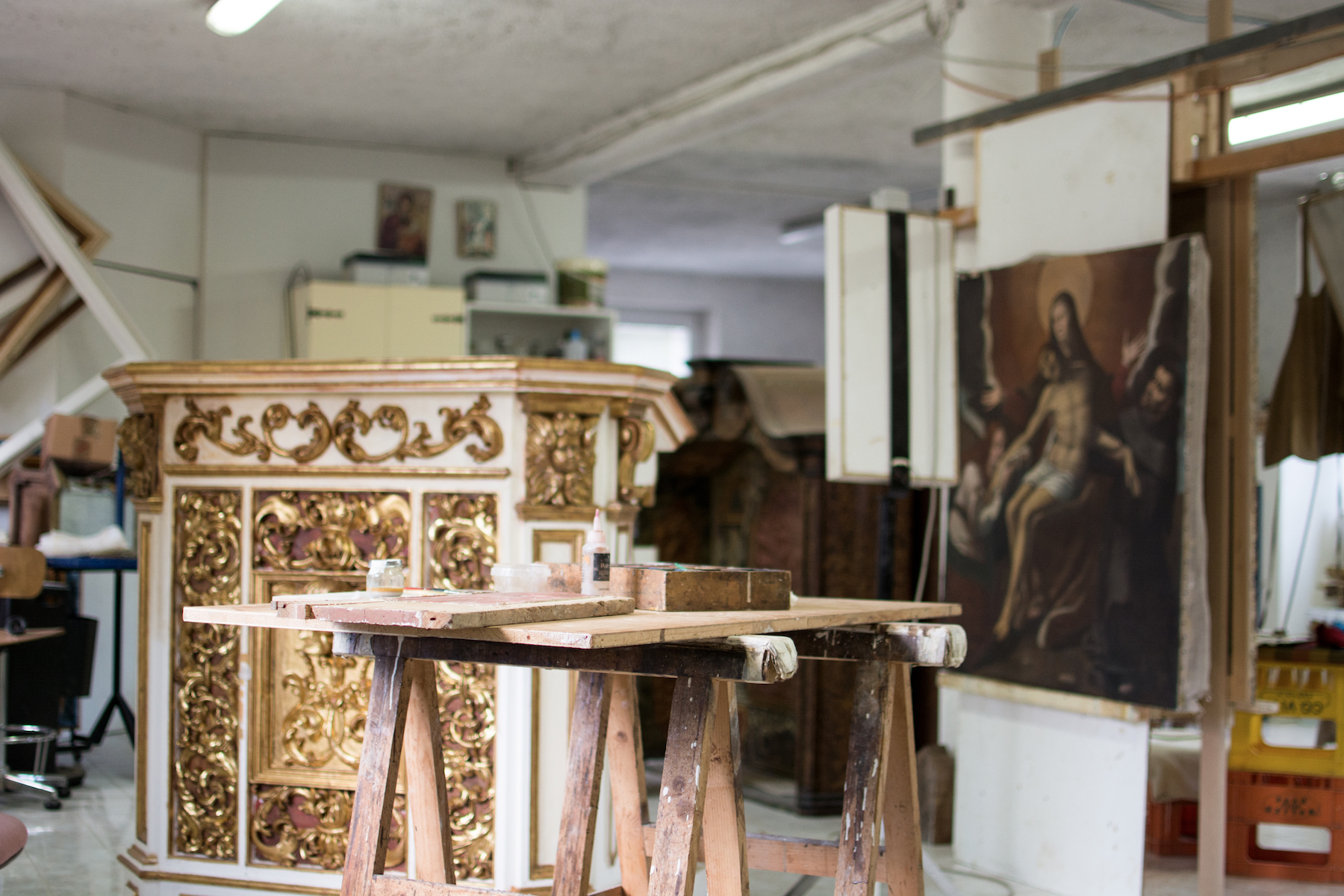 We will relive the excitement, the research, and the passion that went into creating a precise copy of the Duke of Montefeltro's Study. We will have lunch together at a typical restaurant in Gubbio, and then go see the replica in the city's Palazzo Ducale (where the Duke used to live). In that wonderful setting, we will also have a chance to admire other pieces we have restored in the past.